Shopping Cart
Your Cart is Empty
Thank you for your business!
You should be receiving an order confirmation from Paypal shortly.
Exit Shopping Cart
RF Nomad Voltage Controlled Shortwave Receiver Eurorack Module
RF. Radio Frequency. The stuff that Marconi made famous. Or maybe it made Marconi famous. Either way, it's not just for listening to hockey games anymore.
The RF Nomad voltage-controlled sideband shortwave receiver Eurorack module is on sale at dealers now!
The RF Nomad adds the squealy, squelchy, noisy, unpredictable vintage sounds of shortwave radio to your modular. But this is no ordinary shortwave; it's been designed to be extra noisy, extra squealy, extra gritty, and just downright nasty. No built-in output filtering means that a rich spectrum of harmonic content is available on the audio output jack. Audio levels can be driven to distortion. CV control lets you add your own creative spin on sound design.
Hissy interstation audio. Squealy heterodynes. Fading stations. Atmospheric noises. Faint voices in foreign languages from distant broadcast stations. Fire and brimstone. It's all in there, just like your granddad's old tabletop shortwave.
But, the RF Nomad adds a twist: The tuning is voltage controlled. Sure, when you were a kid, you discovered you could make spacy noises on Papa's shortwave by slowly turning the tuning dial. But just how fast could you twist that dial? Faster than an audio-rate LFO? Hardly. Voltage controlled tuning means that the RF Nomad will let you explore sounds you never imagined you could get out of a shortwave receiver.
Eurorack modular synth format
Voltage-controlled Sideband shortwave receiver.
8HP width (40.3mm x 128.5mm)
RF Nomad User Videos / Audio
Available at These Dealers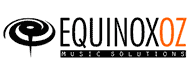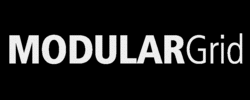 "I have to say though, that the RF Nomad is one of my favorite modules. Lately I've had tons of fun pairing it with the Mutable Instruments Clouds. Since I got it a couple of months ago, I think I have been learning and playing with the RF Nomad almost every day. And I have to say it has paid off! I can get a lot of nice, crazy, funny, beautiful sounds out of it. And it's great for modulation ++
Keep up the good work!" -- Trond, Norway
"This module excels at picking up strange noises from sub oceanic bass to interstellar space. The drawing of the Octopus and the Space Monkey suddenly make sense. I get it and I love this module." -- MATRIX, of Matrixsynth

"I just wanted to let you know that the RF Nomad is
working great and it is AMAZING. The sounds that are coming out of it are great. I haven't really pushed it too far by sending it quickly-changing or oddly-shaped CV yet, but so far, it's very playable: it handles signals from my sequencers and envelopes fantastically. "
-- dave, 8Cylinder
"Hi everyone,
Here is one more example of this fabulous module [...] it's a patch where the RF Nomad is going through the Korgasmatron II modulated by an Anti-Oscillator and a Razmasynth VIII. I've added just some reverb to have some space. https://soundcloud.com/an-13/ubx-72"
/